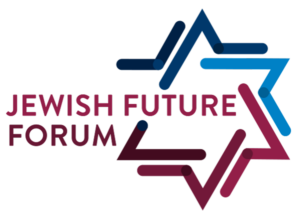 Jewish Future Forum
The Jewish Future Forum, which is directly financed by the German Federal Foreign Office, combines the already existing Benno-Jacob/Bertha-Pappenheim-Scholarship programme, which supports rabbinical and cantorial students, with the new Global Jewish Leadership Scholarship programme, which invites Jewish students from around the world to study in Germany and support them in becoming engaged leaders, who will work as strong and well connected Jewish voices worldwide.
Commitment to an open and pluralistic Judaism is an essential pillar of our work. This is supported by the Benno-Jacob//Bertha-Pappenheim Scholarship Programme, which was made possible by the support of funds from the German Federal Foreign Office. One of the aims of this unique scholarship programme is to bring Jewish scholars to Germany and at the same time to increase the appeal of Jewish educational institutions in Germany.
Since its founding in October 2010 this scholarship programme has supported over 40 students. More than 20 of them have successfully completed their studies and work as rabbis and cantors in countries such as the United States of America, Poland, Sweden, Germany, amongst others.
The programme is geared towards foreign students in Germany; persons possessing German citizenship may not apply. The scholarship is dependent upon studies at the Abraham Geiger Kolleg, the Zacharias Frankel College or the Rabbinical Seminary in Berlin. It is named after the founder of the Jewish Women's League Bertha Pappenheim (1859-1936) and the rabbinic Bible expert Benno Jacob (1862-1945).
The Global Jewish Leadership Scholarship-Programme offers scholarships for studies (BA and MA) in all disciplines to particularly gifted and socially engaged Jewish students from non-EU countries. Persons with German or EU-citizenship are ineligible. The goal of the programme, besides supporting academic excellence and leadership potential, is to strengthen and promote Global Jewish Peoplehood as wells as networking amongst future Jewish Change Agents. The programme awards, amongst others, micro-grants to the scholars, with which they can implement interdisciplinary projects during their studies. Proof of social engagement within the Jewish community of their countries of origin is a prerequisite for application to the programme. The exchange and cooperation, which the students have during their scholarship period, will secure their role as Jewish Change Agents and moreover strengthen Jewish life in their non-EU countries of origin as well as the Jewish community in German and world wide. Further information can be found here and our call for applications here.